How have you been holding up? Well, with all the wedding arrangements going on around you? For YOUR marriage! Whether or not you have decided upon how to style your hair on the beautiful evening that will be only yours, attached below are some wedding hairstyles for short fine hair. No, this is not for people with longer hair. You already have too many ways to style the hair.
Short and Fine Bridal Hair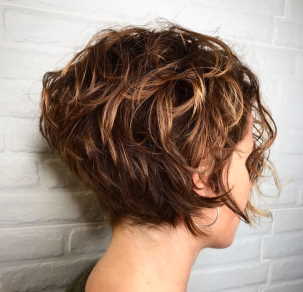 Go with the headband – A headband never goes out of style. If you want a simple look that isn't too complex to try out, this is a nice one. Adorn your hair with a pretty headband, tiara, or some pearls.
Put up a bun – Buns work in all the ways they're styled. Especially on your wedding day, a bun ties up all your fine hair and gives you an elegant look. Go with a messy bun, low bun, high bun – anything, and beautify it by leaving a hair strand falling loose on your cheeks.
Vintage curls – They are here to improve your femininity score. If you want to look more lady-like, vintage curls work like magic, and there is automatically increased respect for you in everyone's eyes.
Hair Updo – The most fun and beautiful looking hairstyle a bride could perfect. Your curly, wavy, or straight hair would be held up with the help of pins and would not fall, making your short and fine bridal hair look miraculous.

Make it prettier
Now that you have a pretty hairdo in front of the mirror, you might want to beautify it more. You can add some elegant hairclips, pearly headbands, go queen with a tiara, or add a large jewelry piece to support your simple hair. There are many designer accessories in the market for prettying up the wedding hairstyles for short fine hair. Use them subtly and enjoy as eyes get stuck on you on your special evening.